Mobile Treatment Unit Deployed to Recycle Produced Water in the Permian Basin
HOUSTON, Texas-July 21, 2020-Neptune, a provider of produced water recycling and frac water disinfection, announced today that they deployed one of their MTUs to support horizontal fracturing in the Permian basin.
As oil prices rebound and E&P Operators are beginning to frac their wells, they are looking for a cost effective solution to produced water recycling. Robert Berry, Business Development Manager for Neptune stated, "Neptune has a number of different technologies in our arsenal and this, combined with over 10 years of experience, enables us to provide operators with various cost-saving options."
Neptune has been in the upstream water treatment business for over 10 years and selected De Nora's ChlorTec electrochlorination technology over three years ago as a safer and more efficient alternative to the chlorine dioxide systems that they were using. De Nora acquired Neptune in April 2019.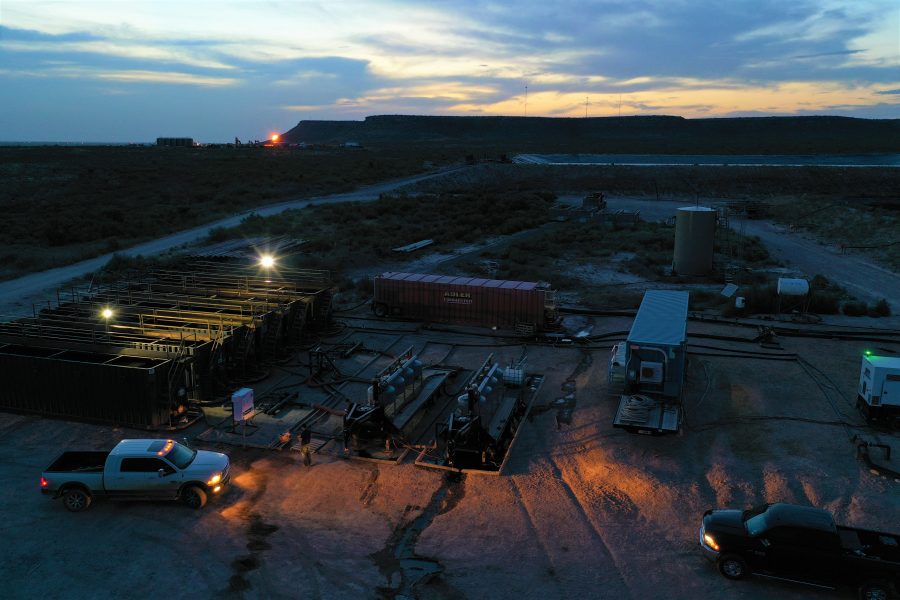 For more information, please visit www.neptunesc.com.