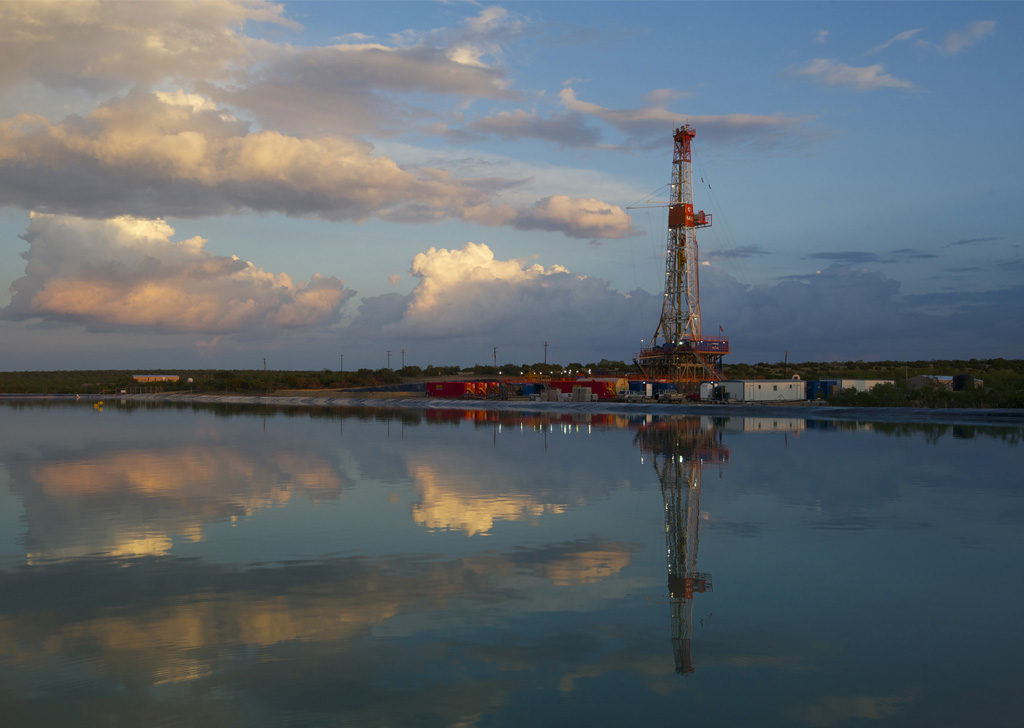 As an On-The-Fly Frac treatment provider, we are able to manage your recycled Frac fluid at multiple points throughout the reuse process, ensuring that it is above your standards before it is blended for pressurization.
THE SAFE SOLUTION TO REPLACE CHLORINE DIOXIDE
Neptune introduces its partnership with DeNora Water Technologies to bring the frac industry the most effective and safe solution for water treatment. As a global company with over 100 years experience in water disinfection and treatment, DeNora Water Technology has teamed with Neptune to bring safe and cost effective solutions to the industry.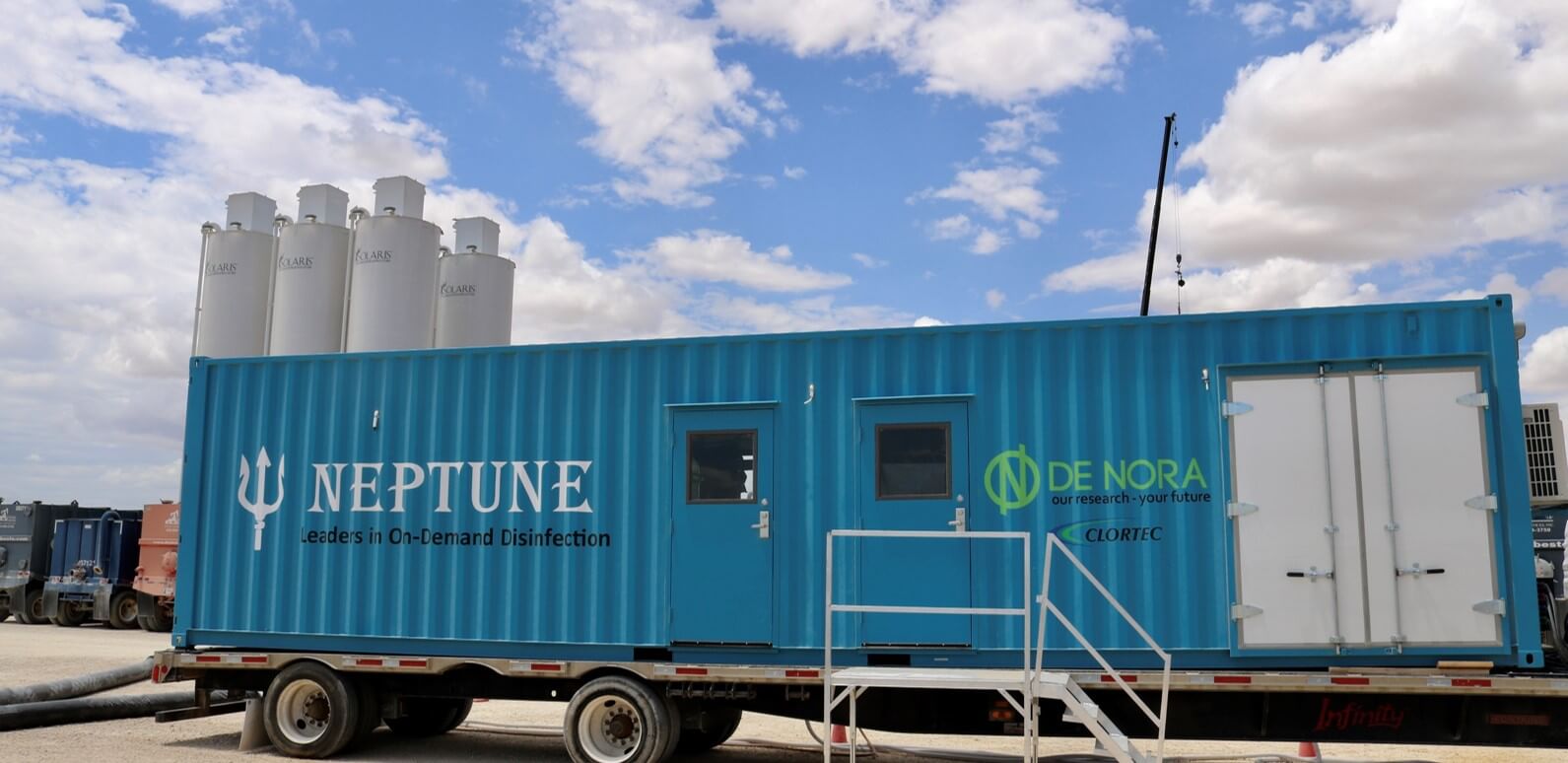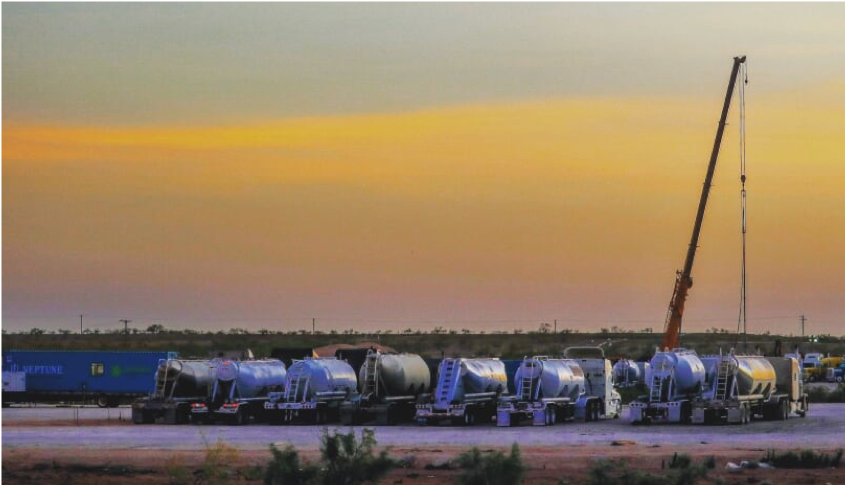 With 99.999% bacterial kill and a technology that uses salt, water and electricity to make the biocide, Neptune has found the replacement for Chlorine Dioxide and other dangerous and harmful chemicals.
We have chosen a much safer and effective Biocide that is made fresh on or off your site. Our In house Biocide is so safe that you do not need HAZMAT certifications to transport it. It is more effective for Frac disinfection that Cl0
2
and has greater half life.
Our Biocide is Made Using Only